Classes Kate teaches on Skillshare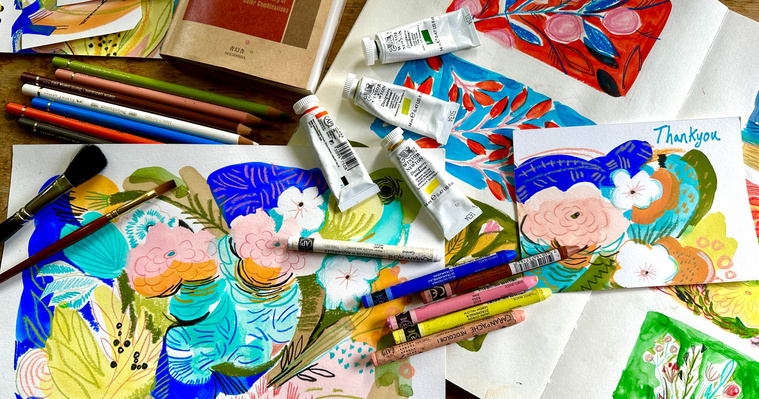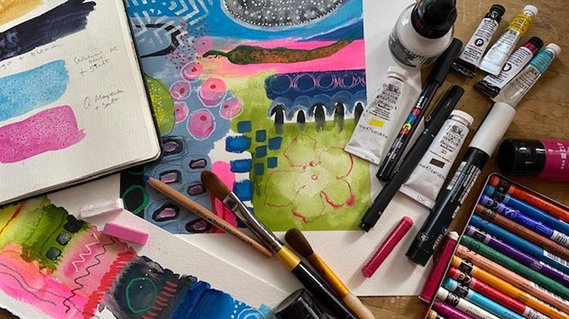 Creativity Experiments: Mixed Media Abstract Painting
In this class I take you on a journey or experimentation using many different mediums including watercolour, acrylic ink, pastels, acrylics and gouache. We explore their different properties and how they work together to make interesting marks and effects. We also look at what abstract painting is and use our exercises to create some exciting pieces of art work.
Paint to Print: Digitize a Gouache Floral Design for a Greeting card
In this class I show you process for designing a piece of art work, painting it out in gouache and then using Photoshop to turn it into a suitable design for printing as a greeting card.
I take you step by step through my methods and give you the tools to make your own stunning digitized floral design
Expressive Gouache Landscapes: Exploring a limited colour palette
In this class we look at mark making techniques with gouache and use them to tackle three different landscapes.